Updates from the Local Organising Committee of the Euclid Consortium meeting 2023
Bitten Gullberg, on behalf of the LOC
The first Euclid consortium meeting was held in the Black Diamond in Copenhagen in 2012. Now, more than a decade later, the meeting will again be held in the Danish capital from 19th to 23rd June 2023. This time the meeting will be held at CPH Conference, near the main station in the heart of the city. The meeting is organised with the support of ESA.
Overview
The aim is to bring together members of the Euclid Consortium one last time before the launch of Euclid a few weeks after the meeting. Euclid is now being shipped to Cape Canaveral in Florida, from where it will be launched to usher in a new era of exploration of the dark Universe.
The meeting will start on Monday the 19th June with a Garage day and Early Career day. The program for the following days will consist of plenary sessions with invited speakers, Star Prize presentations, and splinter sessions organised in collaboration with the Science Working Groups.
Celebrating midsummer
Like the rest of Scandinavia, the Danes also celebrate midsummer. This is celebrated on the evening of the 23rd June with bonfire and song, and is known as the Eve of Sankt Hans. The bonfires can be found all over the city; by the Lakes, the harbours, Nyhavn, in Frederiskberg Garden, Amager beach and beaches along the Danish coast line. This is worth experiencing while you are visiting the city!
We are looking forward to welcoming you to Copenhagen.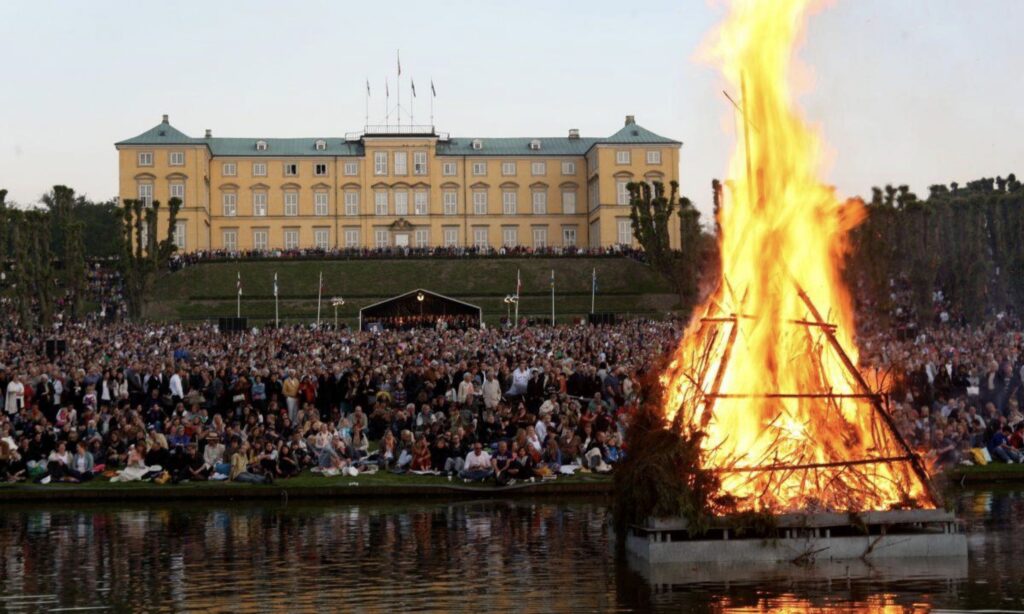 Bonfire in frederiksberg garden
Links